The BREED mid-term international conferences in Greece and Portugal
International mid-term events have been organized in Greece and Portugal to present the results of the BREED project.
BREED MID-TERM INTERNATIONAL CONFERENCE IN GREECE
Organized online by the Greek partner University of Thessaly (Greece) on 16/03/2022
BREED MID-TERM INTERNATIONAL CONFERENCE IN PORTUGAL
Organized face-to-face by the partner Escola Profissional Cooperativa EPRALIMA in Arcos de Valdevez (Portugal) on 24/5/2022, 15:00–18:00, in the EPRALIMA Auditorium room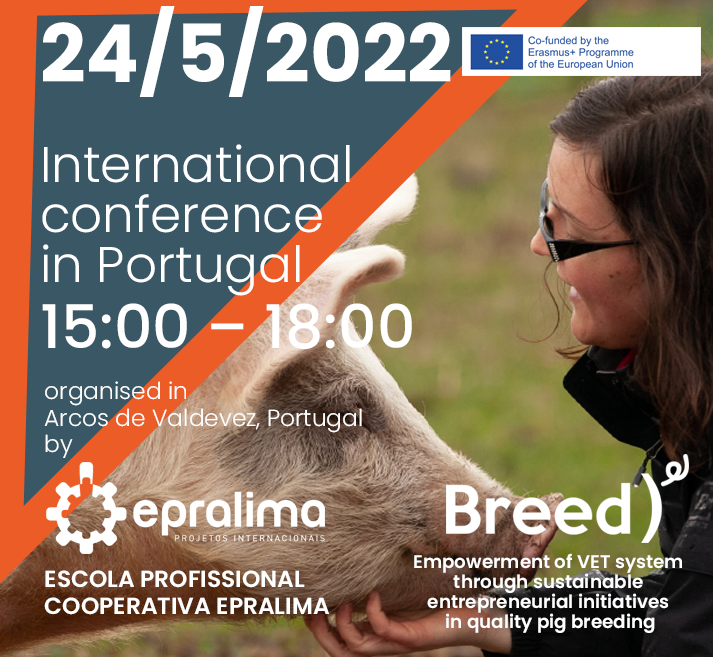 The programmes of these events included the presentation of the objectives of the BREED project and of the BREED Toolkit for VET, with insights on the Guide to quality pig breeding for VET trainers, the BREED online training course, the selected Best practices and the the BREED motivation guide to quality breeding.
Totally, about 100 stakeholders participated, also providing to the project team their evaluation of the organization and usefulness of the events and of the relevance of the proposed results.